I have designed these jumpers myself based on Reggie from when he was a puppy to fully grown.
The measurements are as follows :-
10" Length has a 11" girth/chest
11" Length has a 12" girth/chest
12" Length has a 13" girth/chest
13" Length has a 14" girth/chest
14" Length has a 15" girth/chest
15" Length has a 16" girth/chest
16" Length has a 17" girth/chest
17" Length has a 18" girth/chest
18" Length has a 19" girth/chest
The jumpers give a little around the girth so there is a little ease in the measurements. It's advisable to order by girth size and let me know in notes at checkout the length required. If in any doubt as to what size to order, please don't hesitate to contact me as there is a Snazzy Rule that all jumpers should fit!!!!
When measuring it is advisable that you have an assistant. Have the dog wear his/her collar for correct placement of the tape. MEASURE THREE TIMES FOR ACCURACY!
Measure your dog from collar to tail for length and around the chest/girth just behind front legs.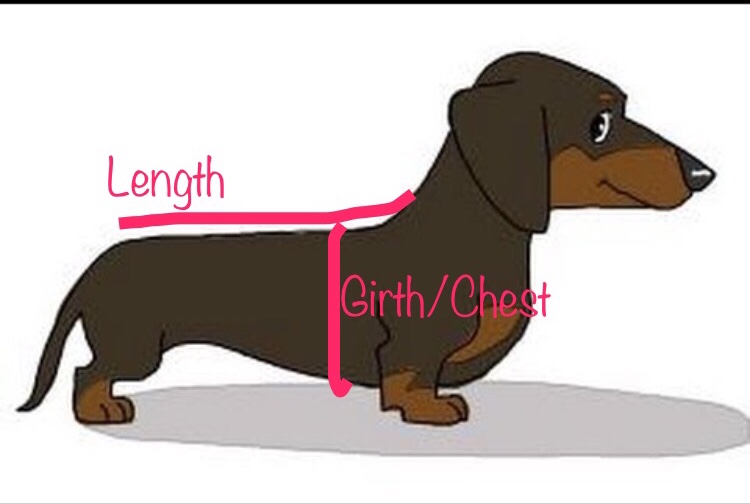 The actual length of the jumper goes from the opening for lead at neck and down to the base, not the whole jumper.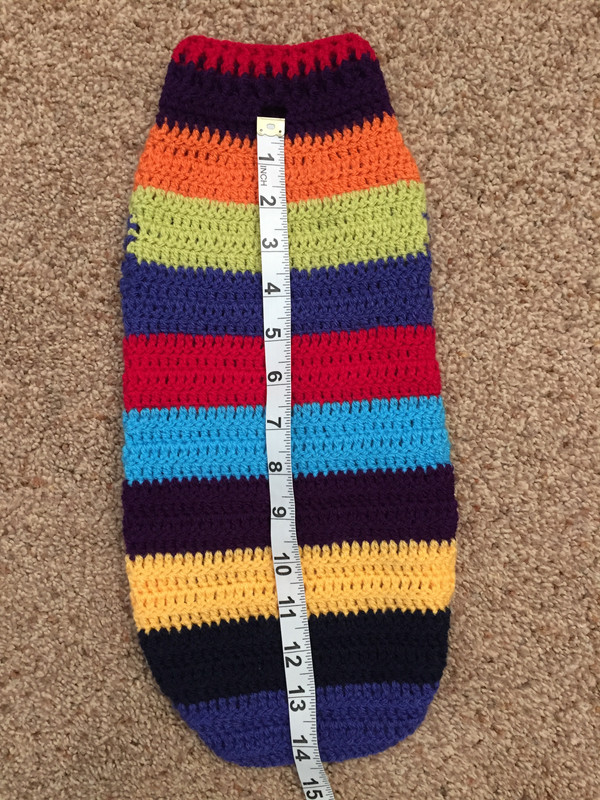 The width of the jumper is double the measurement you see here.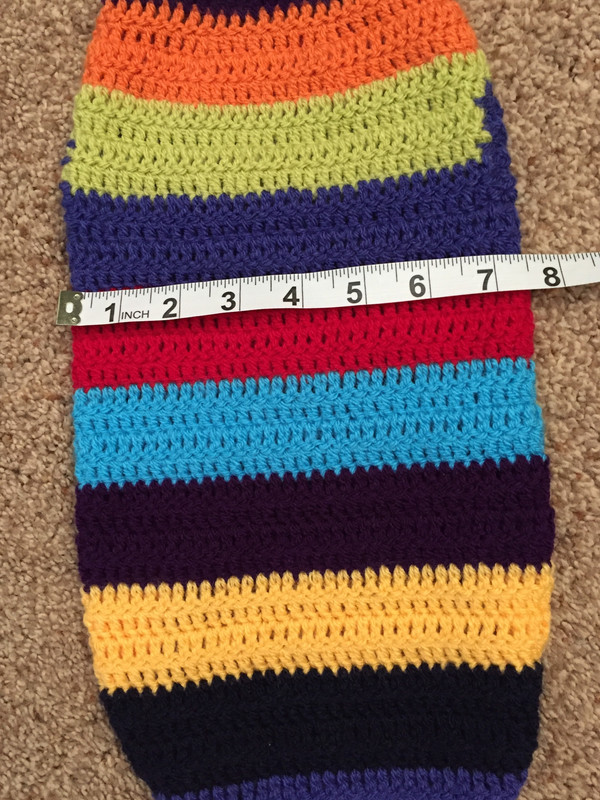 Bobble and Character Snoods
I have sized the snoods by collar measurements and are as follows :-
Small will fit 8-10"

Medium will fit 12-14"
Large will fit 16-18"
They do need to be a snug fit to ensure they stay in place.
Snazzy Neck Warmers
Small will fit 8-10" collar
Medium will fit 11-12" collar
Large will fit 13-14" collar
if you prefer a looser fit, I suggest you go up a size. I can also make custom size, just give me a shout if you need any help.

Safety notice. Never leave the Snoods or Neck Warmers on your dog when unsupervised.

As the jumpers are hand made, sizings are approximate.
Hope this helps but please don't hesitate to message me if you are unsure.