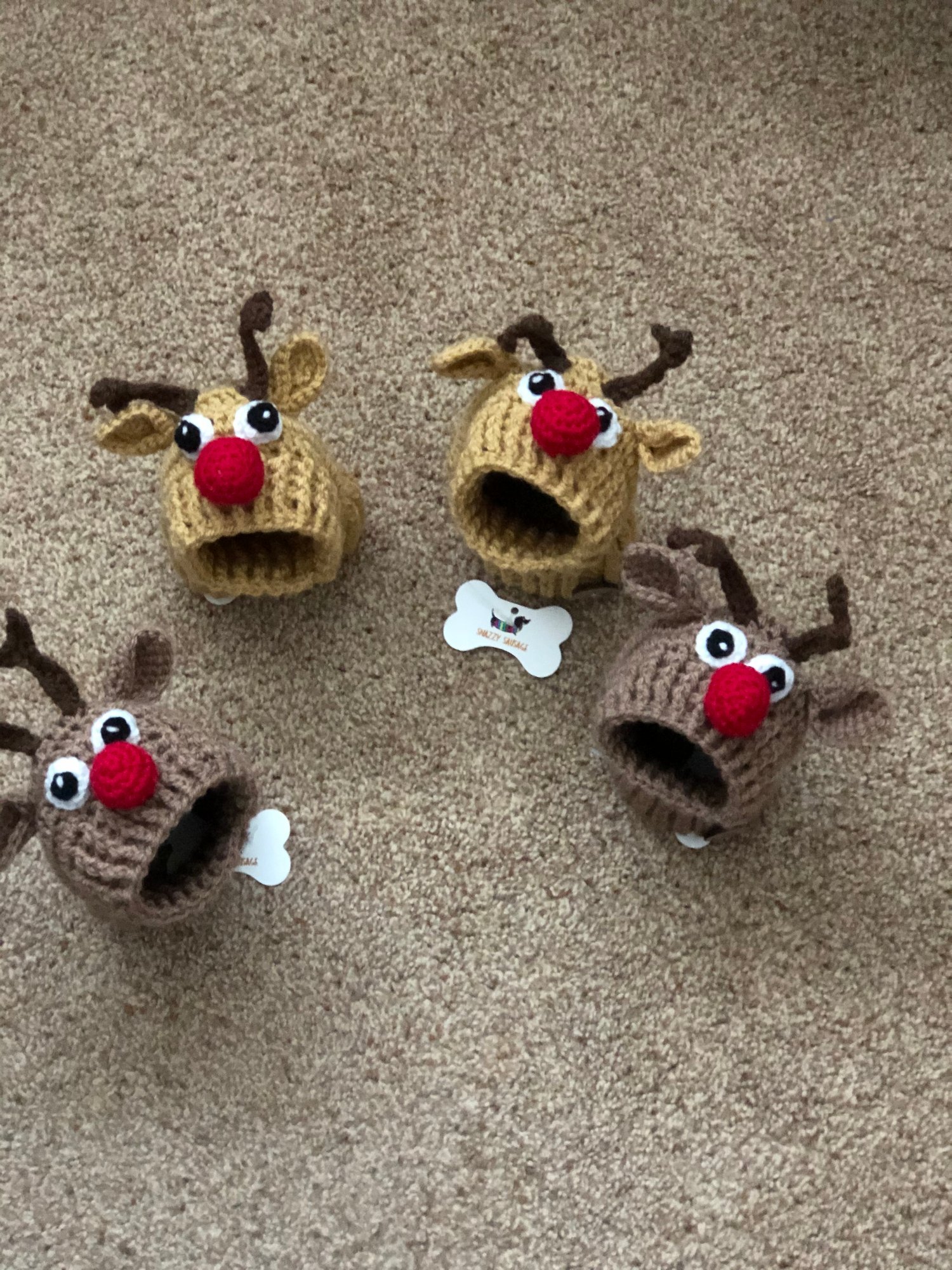 Snazzy Rudolph
Comical little Christmas Snood for the extra cute factor.
Please visit Measurements Page to help with sizing and also check the Order Status to see current process time.
AS ALL ITEMS ARE HANDMADE TO ORDER, PLEASE VISIT ORDER STATUS PAGE BEFORE CONSIDERING PLACING AN ORDER.
*** Can I have the name of your dog please***
By placing an order you agree to the terms and conditions and have measured your dog according to instructions on Measurements Page.